Thailand real estate – rent and sale on Koh Samui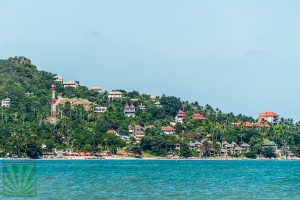 Investors around the world continue seeking real estate investment in Thailand property which has grown and diversified from the initial known small scale as it was initially described as the micro Thailand real estate sector. Thailand as a country, in all the 76 provinces, has a characteristic ample weather, as well as vast fertile lands and favorable investment environment that uniquely grasp the attention of all who are interested in real estate investment as well as foreigners who seek foreign real estate to own.
With our real estate agency, our clients can be guaranteed of chance to explore all the available opportunities and properties available for sale. We will help you explore all the options in the best touristic zones of Thailand. This has created an environment that favors investors as well as creating a favorable environment for property buyers who benefit from low property prices that result from the stiff market competition. Purchase can range from condos, villas, lands, houses and rental units depending with the family needs as well as requirements of the sellers.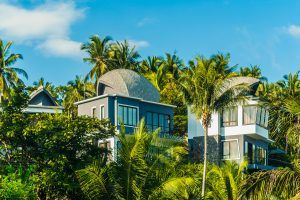 The value for Thailand property is continually fluctuating and so for those who want to buy property will always need a good agency that can help them explore all the available options before settling on the final purchase. The colorful and receptive Koh Samui for example has vast beautiful landscapes that hence offering one of the best options for land for sale for those wishing to settle in Thailand. The agency continues to work hard to identify all potentially profitable properties available. Real estate for sale in the beautiful Koh Samui and Koh Phangan islands as well as Phuket and Pattaya has been less identified because of poor advice given to clients.
From us, we will take you through purchase of land adhering to the existing statutes and laws. These laws provide for up to a 90-year leasing period for land that is legally acquired and all the protocols adhered to. This can be best understood by visiting our agency whose staff is readily available to guide you through all the necessary procedures and requirements for property acquisition.
to thailand" width="300″ height="200″ />As Thailand real estate continues to expand and attract even more investors, buying a house in Thailand in the near future may become a process whose financial expenditure shall be too high for those with low income. Spending a Holiday in Thailand is more thrilling to those who do prior planning and identification of their appropriate destinations before travelling. The destinations which are mostly preferred are usually uniquely isolated and identified as per the preference of the visitor.
Important, is that most of the tourists now prefer to rent villa in Thailand than book a hotel for a stay. Demand for villas has been on the rise in the past half decade and hence necessitating the need for prior booking before one travels. With our highly trained and experienced staff with trends of Thailand real estate, you can be sure of a happy and affordable stay in Thailand while appreciating the value for your money and expenditure. We can help, whether if you want to buy a house in Thailand or even rent villa in Thailand.